After you have created and configured your form you can install it onto your website with a few lines of HTML code.
At the bottom of the form configuration screen is the Form Deployment section, this contains HTML code. Simply copy and paste onto your website wherever you would like your form to be.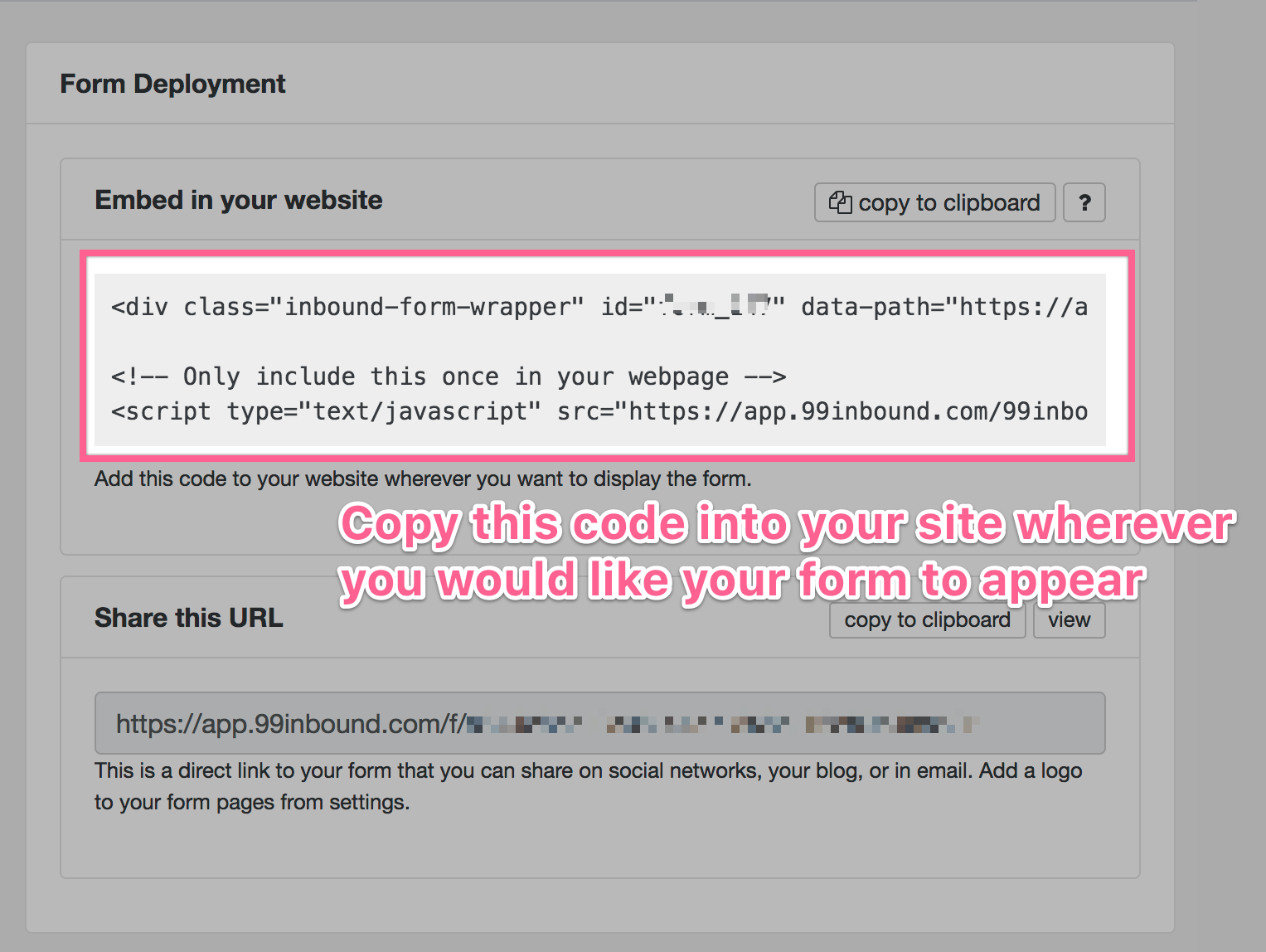 The form will take up the full width of the surrounding div, but will responsivly shrink on mobile devices.
We recommend that forms be at most 800px wide to make them asthetically appealing.