Once you've signed up for 99Inbound click on 'forms', then the plus button the top right to create a new form.
Choose a Form Type
You'll be given 3 options: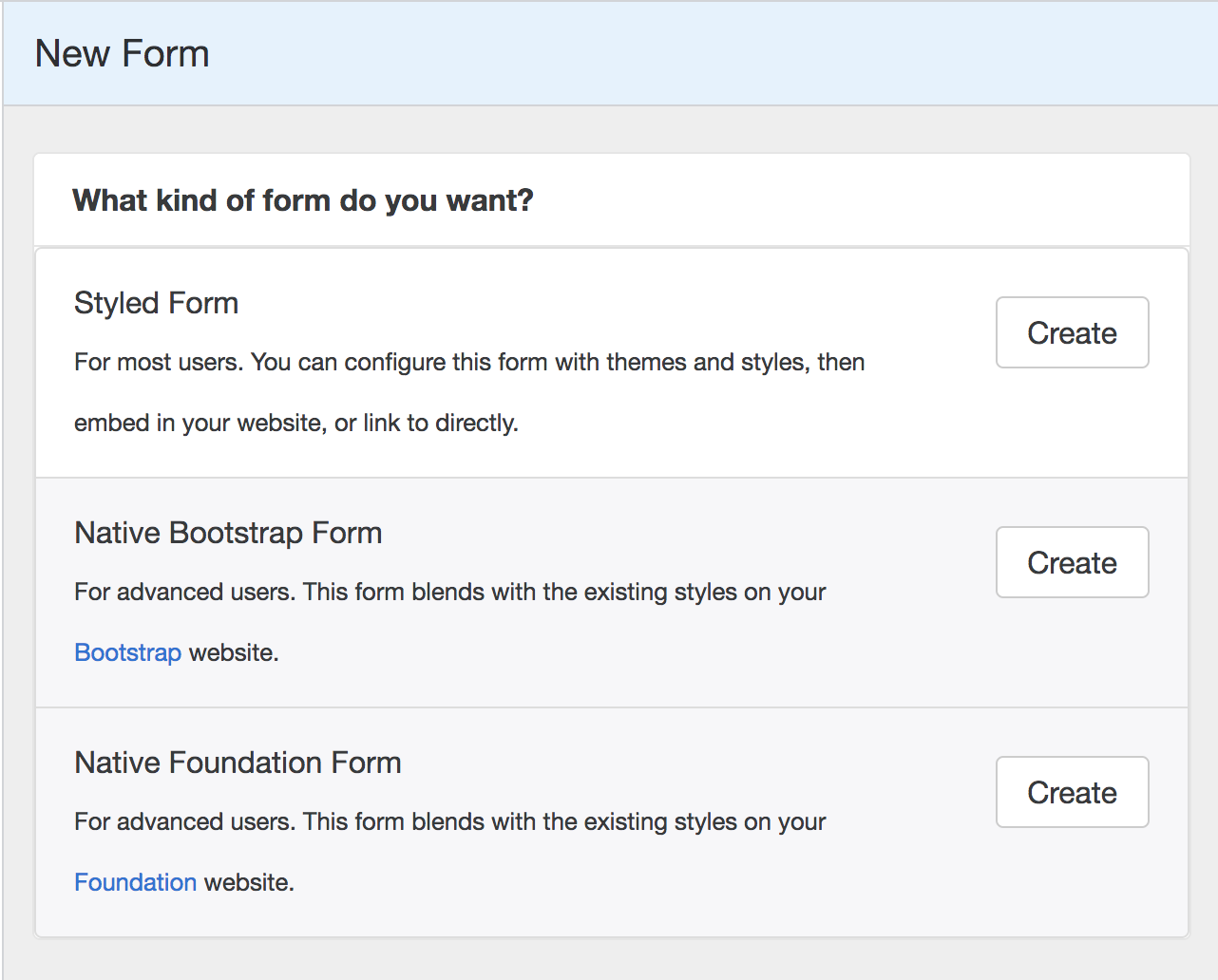 Styled Form - for most users. Choose this form if you want to style the form in the 99Inbound app.
Native Bootstrap Form - Choose this form if you have a website built with the bootstrap framework and you want your form to blend-in.
Native Foundation Form - Choose this form if you have a website built with the foundation framework and you want your form to blend-in.
Configure your Form
You configure your form across three sections
Form Setup - add form fields, set styles, titles, and button placement
Form Actions - choose which apps to sync form entries to
Form Deployment - get the code required to install the form on your website
Form Setup
You can configure your form in 3 main sections.
Change basic details like the post-submission message, button placement, and form title (for when you share a direct link to your form)
Change the form theme (this does not apply for native forms)
Change the form fields - here you can add new form fields (eg telephone number), and configure behaviors like whether a field is required and what help text you provide.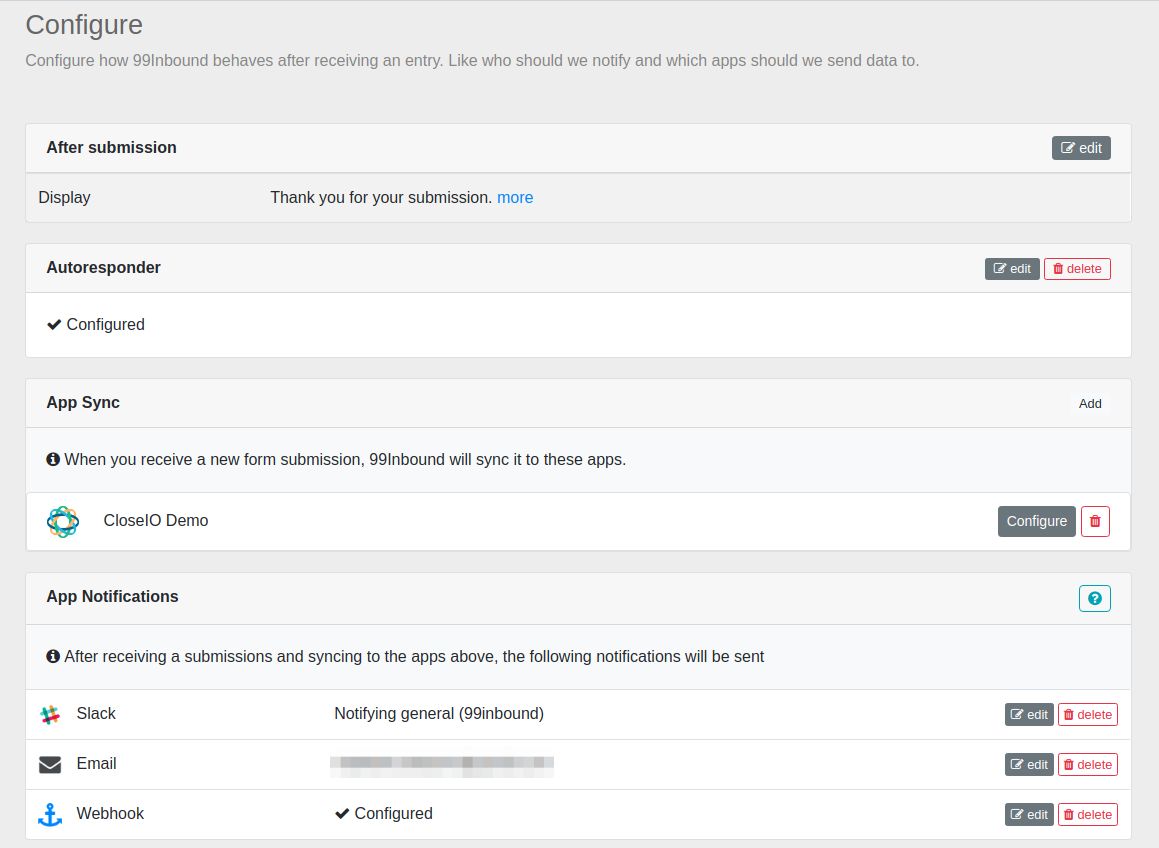 You can view your finished form anytime by clicking view at the top right of the form configuration screen. In fact, you can share this view-link with anyone you'd want to complete your form.
Form Actions
After a form is submitted you can have 99Inbound perform a set of actions on that data. Broadly these actions are:
Auto-respond - Email the form submitter with an automated message
App Sync - Synchronize each form submission with a third party service like Close.io or Mailchimp.
App Notifications – Notify a service of the new submission. These notifications can include information from syncing the entry to apps in the 'app sync' section, such as app ids. By default an email notification is configured – so you'll get an email every time someone submits your form. Neat.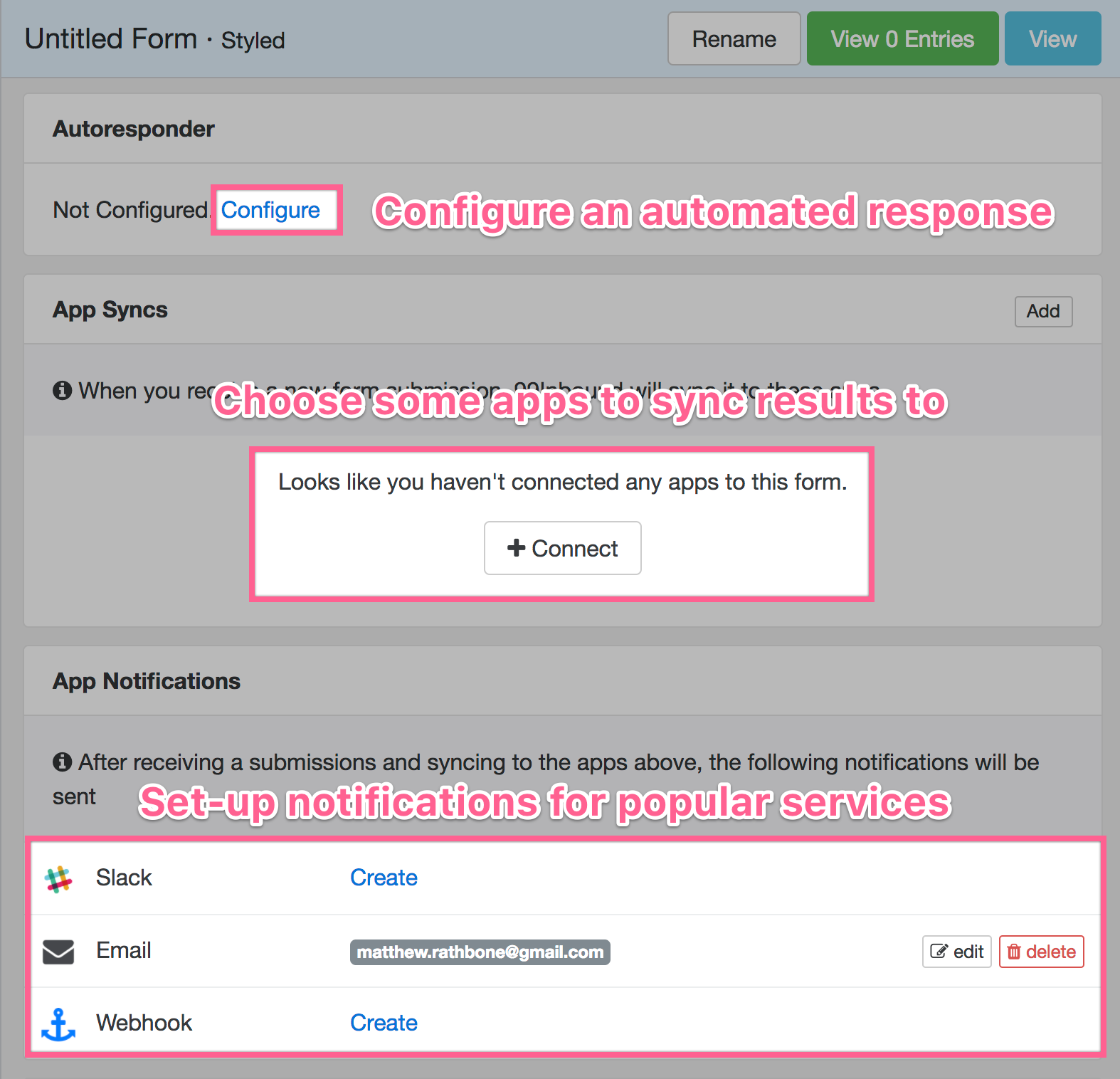 Get a more in-depth walkthrough of configuring app syncs in my app connection guide
Form Deployment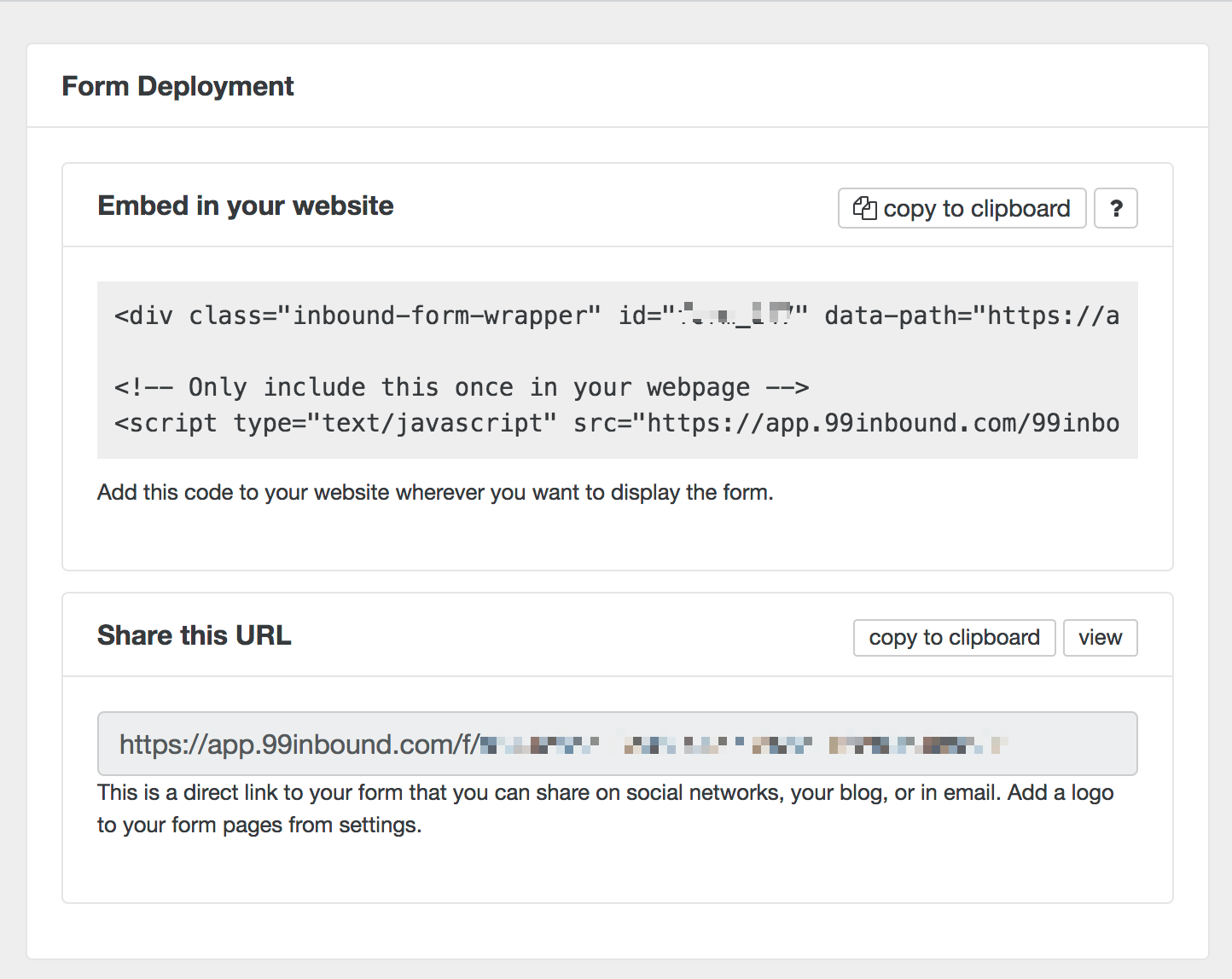 The first item on the page is the form installation code. This is what you copy into your website to finally deploy the form.
The second item is a direct link to your form on 99inbound.com. You can share this link directly without having to embed the form in your website.
Spam Protection
All 99Inbound forms come with built-in spam protection that is invisible to regular users and works automatically. We accomplish this using a combination of IP blacklisting and intelligent spammer identification to make sure you don't get any spam.
99Inbound forms give real users a smooth, uninterrupted experience, while preventing spam and malicious data.