99Inbound lets you synchronize new form entries to third party apps. This process is called app synchronization. Connect an app to a 99Inbound form and you'll be provided with a range of configuration options which change based on the specific integration.
Link an app with 99Inbound
Before you can connect a form to a third party app you need to add it to 99Inbound. To do this, navigate to the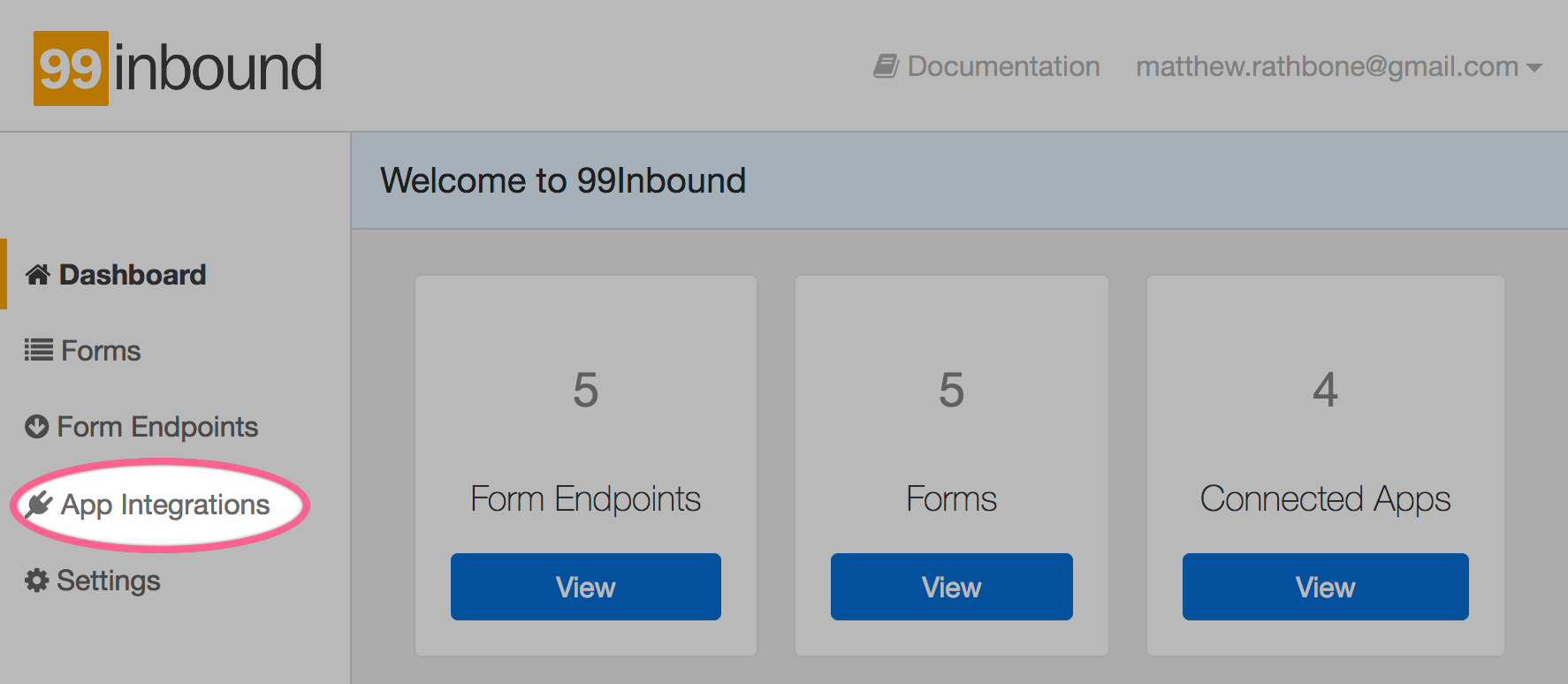 In this screen click Connect next to the application you want to add, then follow the on-screen instructions for that particular app.

Adding an app to your form
Once you have built a form, scroll down to the 'Form Actions' section to click 'Connect' to add an application to your form.

Each application needs to be configured in its own way, but generally you'll need to do the following things:
Set configuration that affects every entry
Provide custom field mappings

For example you may want to map the 'Name' field on your form to the 'Contact.Name' field in your CRM
Form entry app sync status
For each form entry 99Inbound provides details about each app sync and notification, so you can debug problems, or see a history of what happened. You can view this on the form entry page at Forms / Click a form / Form Entries / Click an entry
Here's an example form entry screen with app sync and notification information.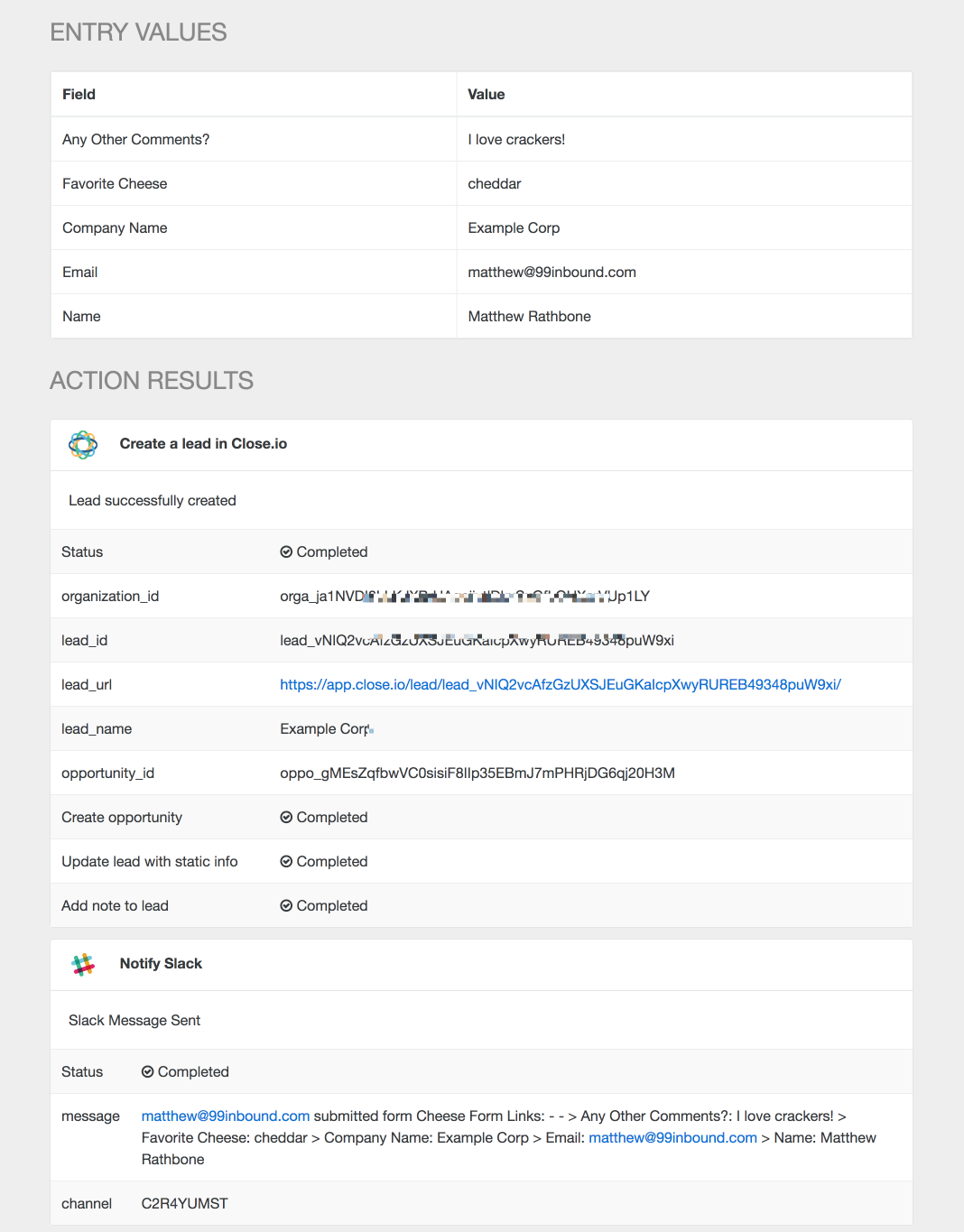 Individual App Guides